"This is not a podcast with a great reputation right now."
-Mike
Welcome to "the most ridiculous episode of Top Level Podcast ever" featuring our first guest ever: "one-time World Champion / two-time Pro Tour" cosplayer Christine Sprankle!
Christine has made the big time as a cosplayer, being featured in Rolling Stone magazine this week for her cosplay of Avacyn, Angel of Hope.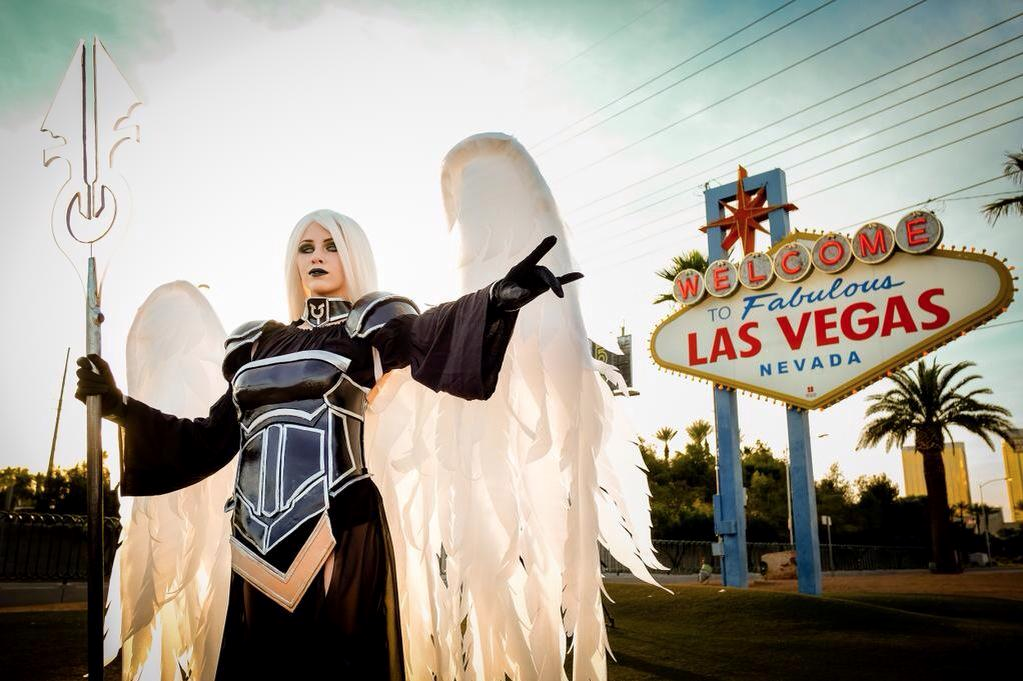 Christine Sprankle as Avacyn, Angel of Hope; photo by our good friend Joey Pasco
Also featuring…
The first time Mike cheated at Magic
Commander chats!
Mike is a super newbie at Commander (and barely knows the rules)
Comparing Kaalia of the Vast to Butcher of the Horde
A special place called the Command Zone
The best part of cosplay
A certain foil Tarmogoyf
Christine in Charlotte
That's so awesome to me that you play this card —
It's like the centerpiece of your deck —
It's your commander — it's defining the colors of the cards you can play, it has a special ability that defines which other cards you will choose, so you're going to bend all of your choices around Angels Demons and Dragons because of Kaalia [of the Vast]… And yet you have no expectation of never being able to use her ability.
Around the Internet: